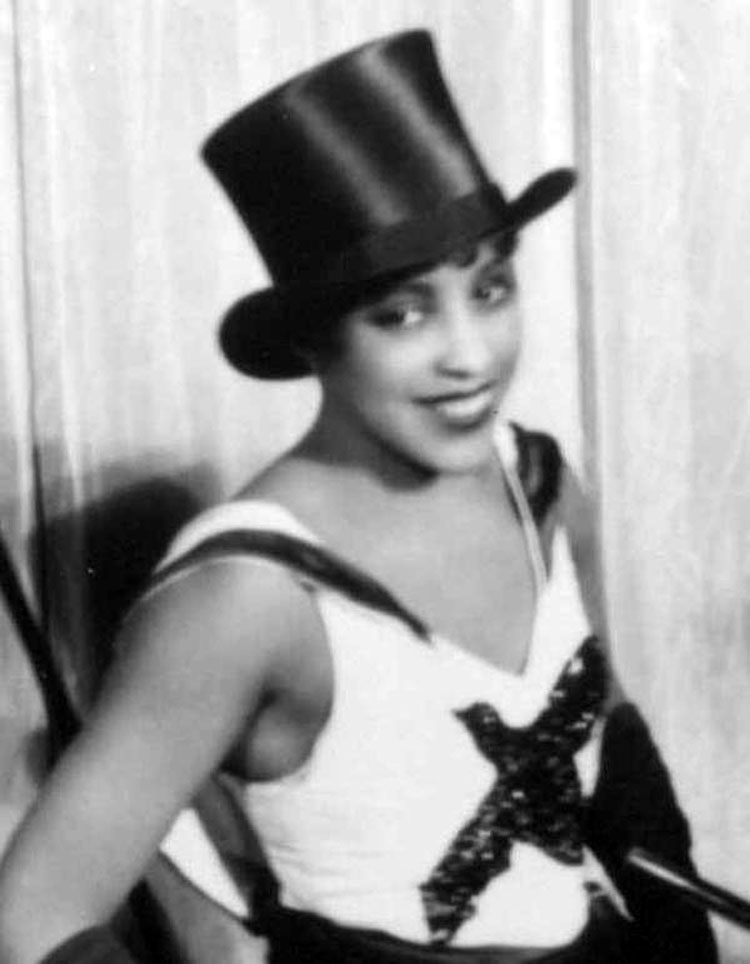 A Broadway musical from 1921 was one of the longest running and most culturally significant. Shuffle Along was the first major production in more than a decade to be produced, written and performed entirely by African Americans1. This musical helped establish African American show business and introduced new performers such as Josephine Baker, Paul Robeson and Brooklyn-born Adelaide Hall.

From there Adelaide Hall went on to star in the all-black Broadway musical Runnin' Wild and later a European tour of the revue Chocolate Kiddies.

When she returned to America after her European tour, Adelaide Hall would become one of the most prominent entertainers of the Harlem Renassiance. In 1927, she and Duke Ellington recorded the jazz standard "Creole Love Call." Using her voice as a pure jazz instrument, Adelaide established a growling vocal technique known as "scat.2" She would continue to entertain audiences both in vaudeville and on Broadway.

On May 9, 1928, the musical revue Blackbirds of 1928 opened at the Liberty Theatre in New York City. Adelaide Hall and Bill "Bojangles" Robinson were two of the main cast members. This musical became the most successful all-black show ever staged on Broadway3.

Despite being a domestic victim of racial discrimination, Adelaide Hall, respectfully nicknamed "The Singing Blackbird," was very fortunate to have experienced a successful career in show business. She was the first female vocalist to sing and record with Duke Ellington4. When Adelaide and Bertram Errol Hicks, her husband, relocated to Europe in 1934 she was well received by audiences in both Paris and London. Her career in acting and singing would last several decades. In November of 1993, Adelaide Hall, one of the most enduring female performers of the 20th century, passed away.

REFERENCES
1
http://www.musicals101.com/1920bway3.htm
2
https://www.britannica.com/biography/Adelaide-Hall

3
http://www.liquisearch.com/adelaide_hall/blackbirds_of_1928
4
http://backtracs.com/backtracks-artists/80